This is a recent Project I did for a client in Shenfield.
My Client had her lounge and stairs decorated following a serious water leak, but was very unhappy with the end result. After seeing the work I had done for a neighbour of hers she asked me to quote to have her lounger and stairs re-decorated.
I started off by stripping all the walls of the old wallpaper and lining paper. Once the walls were stripped there was quite a bit of making good to do to the walls.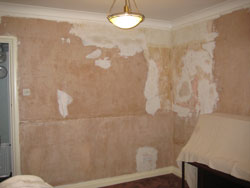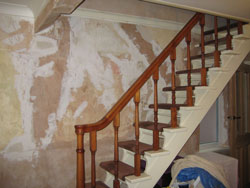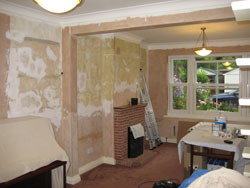 Once the walls had been filled and rubbed down, I then crosslined all the walls.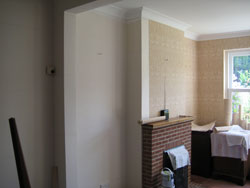 Following the crosslining I then continued with the wallpapering. As this was an old cottage there were a lot of awkward corners and cuts. Extra special care was taken on these bits as it's the attention to detail that makes for a high quality finish.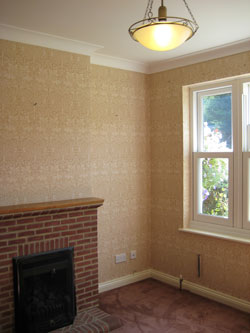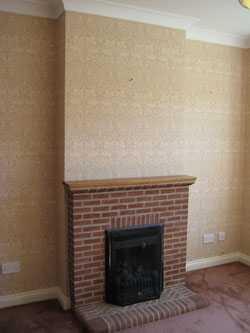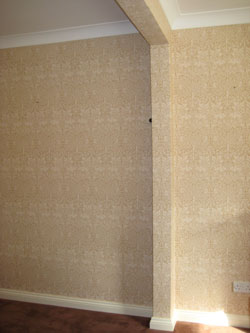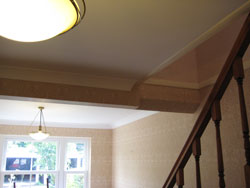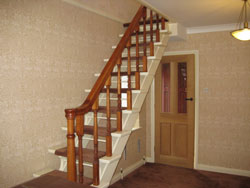 In total the whole project took three weeks to complete and more important the client was extremely satisfied with the end result and can now relax happy in her new lounge.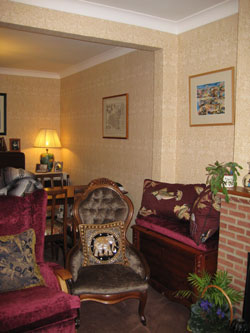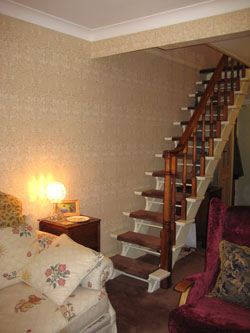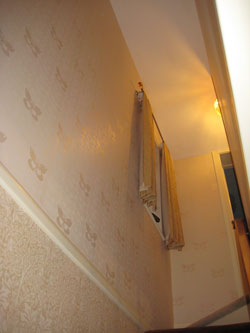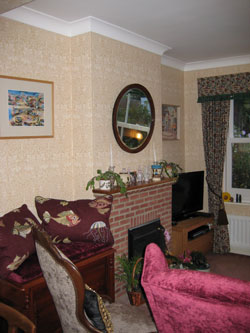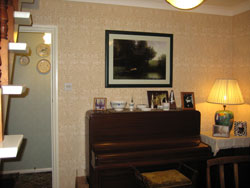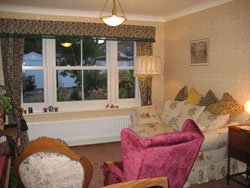 Testimonial.
"I booked The Little Decorating Company to re-do the papering in my lounge and stairway, having seen Mark's work in a friends house.  My house had been left in a very unsatisfactory state by the previous decorator, so I wanted it done again properly.  The job was quite an awkward one, but Mark tackled it with great care and was not satisfied until it was completed to perfection.  Each day, during the work, my house was left clean and tidy and I was consulted along the way to make sure I was happy with the end result.  I would not hesitate to recommend this company if, like me, you want and expect an exceptionally high standard of workmanship and if you have to wait to get booked in, then do, as it is most definitely worth it."
Lucy Shenfield